| | |
| --- | --- |
| Male Plug | American NEMA 5-15P |
| Female Receptacle | America IEC60320 C5 |
| Conductors | 3 Wire |
| copper wire stranding | 41 strands of 0.16mm |
| Jacket Material | PVC |
| Temperature Rating | Up to 105°C |
| Conductor Color Code | Black, White and Green / NACC (North American color code) |
| Voltage | Up to 125 Volts AC |
| Amperage | Up to 10 Amps |
| Testing | 100percent are individually tested for Hi-Pot (dielectric voltage withstand test), opens, shorts and pinout. |
| Certifications | USA UL CUL |
| Environmental Compliance | RoHS, REACH, Sony Green Partner, ISO14001:2004, ISO9001:2008 |
Available Cable Styles:
SVT AWG 18X3C
SPT-1 AWG 18X3C
SPT-2 AWG 18X3C
SJT AWG 18X3C
NEMA 5-15P to IEC C5 Drawing
The North American NEMA 5-15 is the standard 3 wire wall receptacle found in the United States molded with IEC 60320 C5 connectors and usual SJT , SVT Cables 3FT,6FT laptop power cord,computer power supply cable.
US Power Supply Cord NEMA 5-15P IEC 60320 C5 Mickey Mouse Laptop / Notebook / Notepad Adapter, Clover Type Cloverleaf Power Cable
US IEC C5 Power Supply Cord

US IEC C5 Power Supply Cord 15 Amps 125 Voltage three prong plug molded with custom long ,color PVC or rubber cable and IEC 320 C5 connector.
Plug type: US NEMA 5-15 Plug
Standard:NEMA 5-15P
Oppsite End:IEC 320 C5 Straight
Approvals:UL, cUL
Electricity:2.5A, 125V
Number of Poles and Wires:2 pole 3 wires
Cable length:1.0 meter, 1.5m, 1.8m,custom length
End Options:ROJ, Termination
Quality System:ISO9001:2008
Color:White and black are normal,Custom color
Outer Mold Material:PVC,Rubber
Plug Insert Material:PBT,ABS
Blade Material:Nickel coated Brass
Cable Specifications:Standard and custom made
Wire Outject Material:PVC,Rubber,TPE,Textile
Environmental Certifications:RoHS, REACH, PAHS
Model Number:JT-3/JT-ST2B
Plug Standard America NEMA 5-15P earthed plug with Maximum Electric Current rating 15A ,Maximum Voltage 125V, Number of Poles and Wires 2 poles, 3 wires Grounded, Connector Standard IEC 60320 (320) C5 straight 2.5A 250V " Clover Type Power Cable , Cloverleaf , Mickey Mouse Laptop / Notebook / Notepad Power Adapter Mains lead receptacle standards- tested to ANSI/UL 62 and 817 and can/CSA C22.2 no. 21 and 49.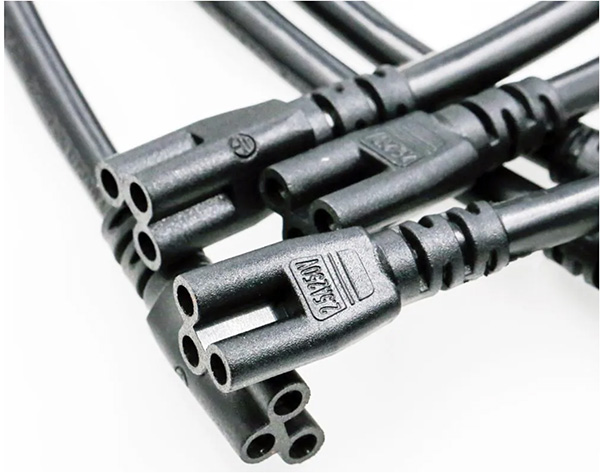 Double End Connector Cable for T5 T8 for Integrated LED Tube ZJ-ST5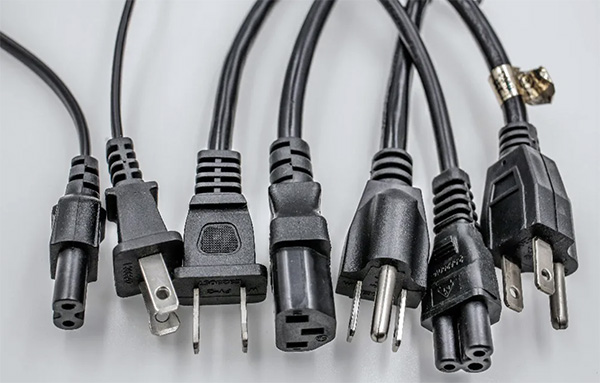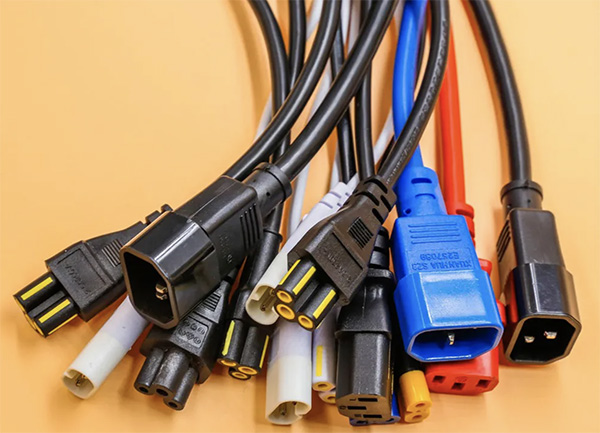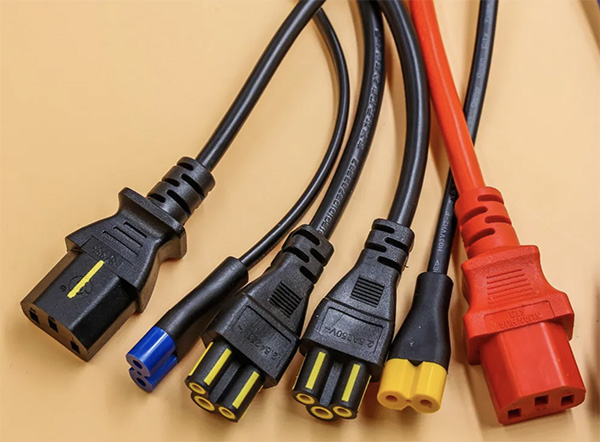 US IEC C5 Power Supply Cord are black and white as standard color. gray and custome color are available. Custom length and shielded America power cord, America AC power cables available. Terminated, custom stripping.
Package
NEMA 5-15P Plug IEC 320 C5 connector power cords bulk packed with export cartons, pallets.