Mains flexiable cable contains;rubber cable,PVC cable,spiral cable,coiled cable and termination wire harness,cable assembly and for special using TPE flexible cable,Requirement for cable for PV systems,LSOH Low Smoke Zero Halogen cable,Water resistant polychloroprene or equivalent synth etic elastomer sheathed cables.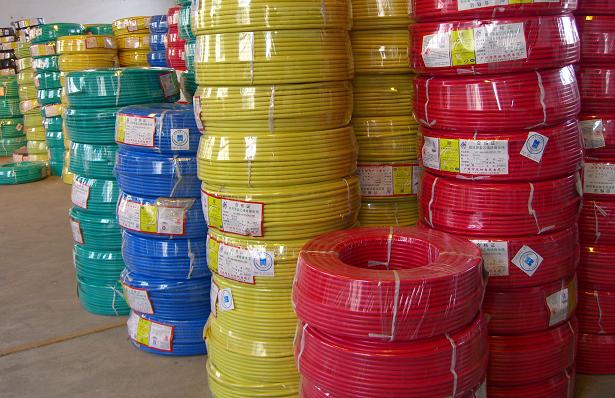 Rubber Cable,PVC Cable products with UL cUL certifications for North America as Unite states and Canada;German VDE certified for European countries;Australia AS/NZ 3112 standard SAA certified;Japan

PSE rubber cable and China

CCC certified rubber cables.
Spiral Cable PU/PVC spiral cables jacket variety for Vehicle Equipment,generator,and other electric spiral cable applications.retractable cable,spiral coiled cable,spiral cord,spring cable,spring wire and other custom PU spiral power cables are our main products.
Wiring Harness for automotive and home appliance,The component or connectors could be Molex/JST/Tyco/Amp/Ket and so on or their replacement/equivalent ones as requested. Our wire can be UL/VDE/CEA/CCC/CE certificate with Rohs compliant.

American Power Cable
UL 62 PVC Insulated Flexible Cord
Decorative Lighting Wires and Cords
CXTW
/
XTW
Flexible Cord whole and Green Grounded
SPT-1
SPT-1W
SPT-2
SPT-2W
SPT-3
Parallel Cords Thermoplastic
NISPT-1
NISPT-2
Jacketed Cords Thermoplastic
SVT
SVTO
SVTOO
/
SJT
SJTO
SJTOO
SJTOW
SJTOOW
SJTW
Parallel integral decorative cords Outdoor
PXWT
Range &Dryer Cord
SRDT
DRT
Range &Dryer Cord SPT-2-R SVT-R HPN-R SPT-2-R HPN-R SVT-R HPN-R SJT-R SVT-R HPN-R SJTW-R HPN-R SJTW-R SJT-R
UL 62 TPE Insulated Flexible Cord
Parallel Cords Thermoplastic Elastomer SPE-1 SPE-2
Jacketed Cords Thermoplastic Elastomer
SVE
SVEO
SVEOO
/
SJE
SJEO
SJEOO
SJEOW
SJEOOW
SJEW
/
SE
SEO
SEOO
SEW
SEOW
SEOOW
Range &Dryer Cord
SRDE
UL 62 CPE Insulated Flexible Cord
Heater cords
HPN
Jacketed cords Thermoset
SV
SVO
SVOO
/
SJ
SJO
SJOO
SJW
SJOW
SJOOW
/
S
SO
SOO
SW
SOW
SOOW
UL 758 PVC Insulated Flexible Cord
Insulated Single
1007 1011 1013 10 15 1017 1019 1021 1022 1023 1024 1026 1027 1028 1030 1032 1056 1095 1283 1497 1500 1568 1569 157 1 1581
Multi-conductor Jacket Cable 20288 2444 2468 2474 20903 210122 1036 21260 21301 2584 2586 2587 2589 2598 2614 20000 21571 21570 2651 2626 2733 2785 2786
UL 493 PVC Insulated Flexible Cord
Low Cords Thermoplastic
Underground Low Energy Circult Cable

Japan Flexible Cables
PVC Inusulated Flexible Cable VTF HVTF /
VCTF
HVCTF
/
VCTFK
HVCTFK
/
VFF
HVFF
/
VCT
Rubber Insulated Flexible Cable 2PNCT /
HHFF
/
PNCTF
PNCTFK

China Flexible Cables
PVC Insulated Flexible Cord
60227 IEC 52 (RVV)
60227 I EC 52 (RVV)
60227 IEC 53 (RVV)
Rubber Flexible Cord
60245 IEC57 YZW
/
60245 IEC53 YZ
/
60245 IEC66 YCW
/
YQ
YQW

European Flexible Cable , Australia , Korea and Other Countries PVC Insulated Flexible Cord
H03VVH2-F
( Flat)
H03VV-F
/
H05VVH2-F
(Flat)
H05VV-F
90 PVC Insulated Heat-resistant Flexible Cord
H03V2V2H2-F
( Flat)
H03V2V2-F
/
H05V2V2H2-F
( Flat)
H05V2V2-F
halogen-free thermoplastic compounds H03Z1Z1 H2-F ( Flat) H03Z1Z1-F H05Z1Z 1H 2-F ( Flat) H05Z1Z1-F
Rubber Flexible Cord
H03RT-H
H05BB-F
H05RN-F
H05RR-F
H07RN-F
Water resistant Polypropylene or equivalent synthetic Elastoplast sheath cables H07RN8-F
Single core non-sheathed cable for decorative chains H03VH7-H
Single core non-sheathed cable for internal wiring for a conductor temperature of 90 H05V2-K
Cable for photovoltaic systems PV1-F 0.6/1KV