| | |
| --- | --- |
| Male Plug | |
| Female Receptacle | |
| Amperage | Up to 10A |
| Voltage | Up to 250V AC |
| Outer Mold Material | 50P PVC |
| Blade Material | Nickel coated Brass |
| Color | Any color available |
| Cable Length | Any length available |
| Certifications | |
| Environmental Certifications | RoHS, REACH |
| Testing | 100percent are individually tested for Hi-Pot (dielectric voltage withstand test), opens, shorts and pinout |
Other Termination Options:
Available Cable Styles:
H05VV-F 3X1.5mm2
H07VV-F 3X1.0-1.5mm2
Extension Cord with Light
Austria New Zealand type SAA approval power extension cables。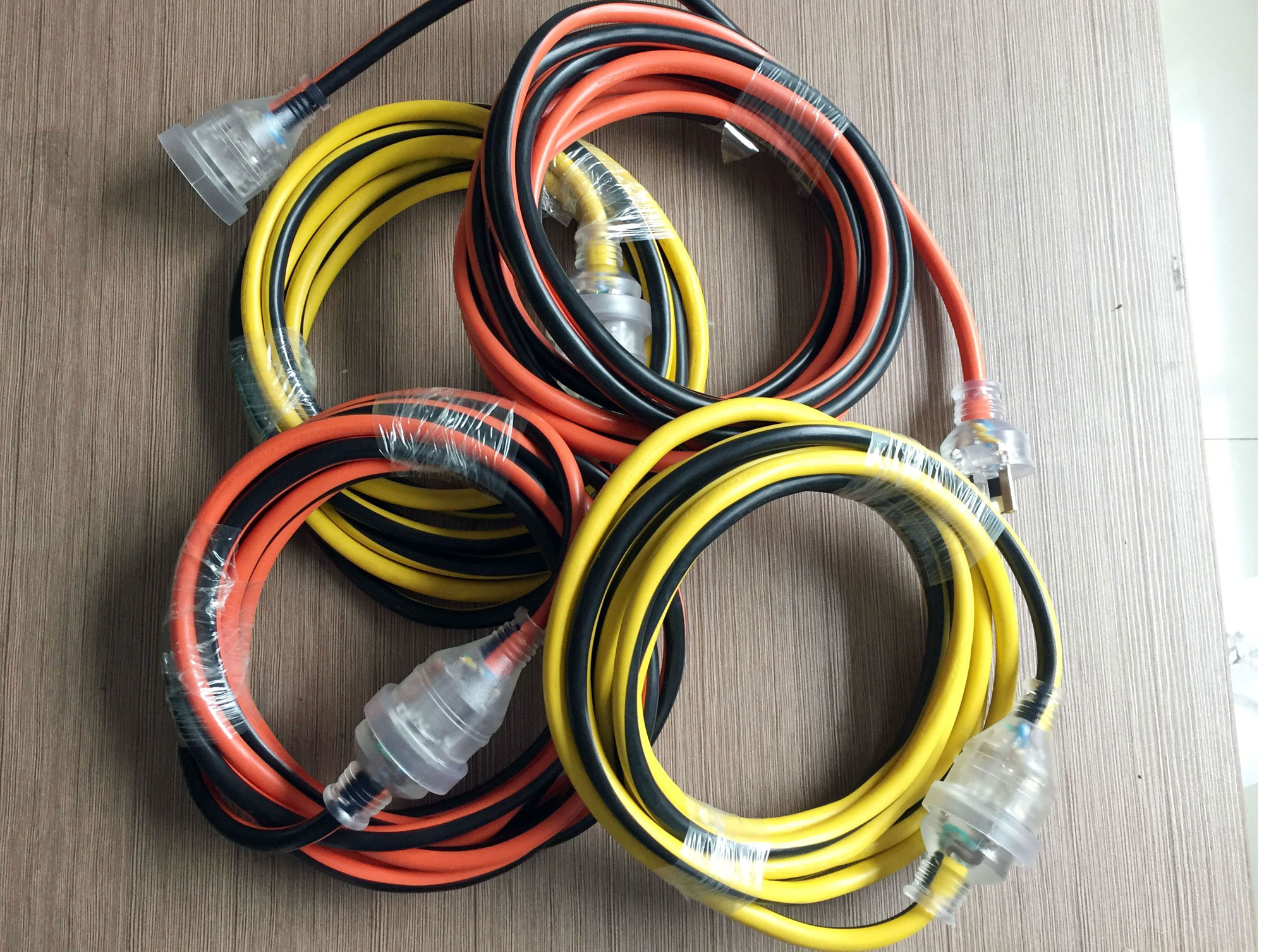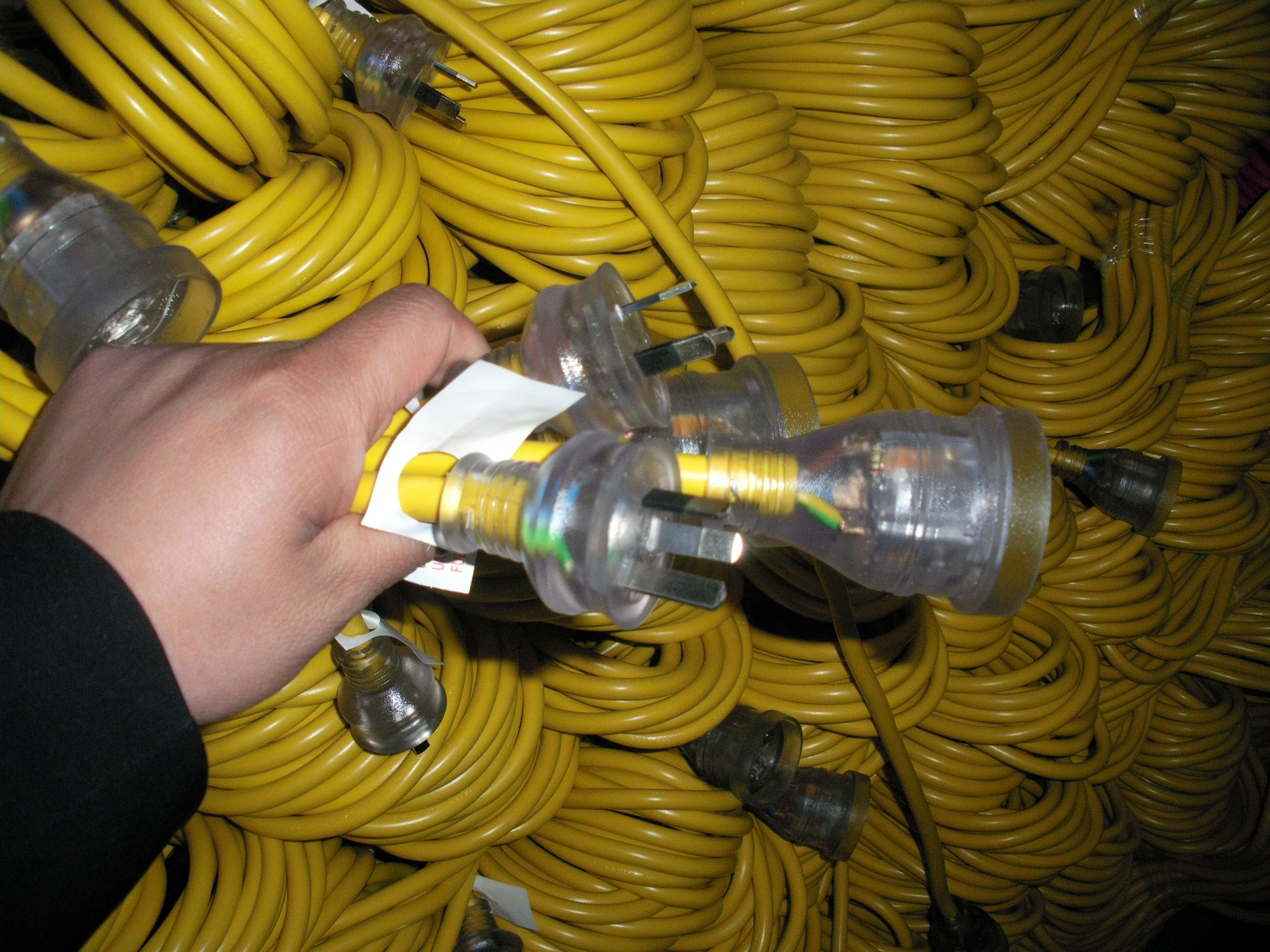 AU Mains Power Extension Lead Cord Standard Australian 3-Pin Plug with Light End Custom Length Color SAA Approved
Australia 3-pin Mains Power Extension Lead Cord Light End

Plug type: Australia Plug 3 Wire Light or Not
Receptacle: 3 Wire Single outlet Light
Standard: AS/NZS 3112
Approvals: SAA
Electricity:10A,15A,250V
Number of Wires:2 poles 3 wires
Cable length:5 meters, 10m, 20m,custom length
Quality System:ISO9001:2008
Color: White, Balck, Orange, Orange /Black mixed are normal
Outer Mold Material: PVC,
Plug Insert Material: PBT, ABS
Blade Material: Nickel Coated Brass
Cable Specifications: Standard and custom made
Wire Outject Material:PVC,Rubber,TPE,Textile
Environmental Certifications: RoHS, REACH, PAHS
Model Number:LA020C/LA023C
Mains Extension Lead Cord with Light End AS NZS 3112, 10 Amp 250 Volt AC, 2 Pole 3 Wire Grounding Type I Plug Transparent, or Plug with light, Receptacle Standards AS NZS 3112, 10 Amp 250 Volt AC, 2 Pole 3 Wire Grounding transparent light socket defined by SAA. The Australia AC plugs and Sockets are similar in appearance to the Argentine and Chinese plugs.
Choice of Color and Length Yunhuan manufactures mains extension lead cord with the light end comes in orange, blue or two mixed colors for easy coordinating with surrounding decor. We produce the extension cords comes in a variety of sizes. Choose from 1-meter, 3-meter, 5-meter, 10-meters long, 20-meter (each sold separately) to accommodate the specific amount of length needed.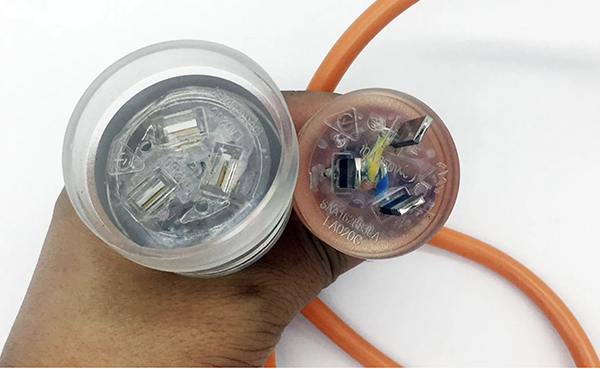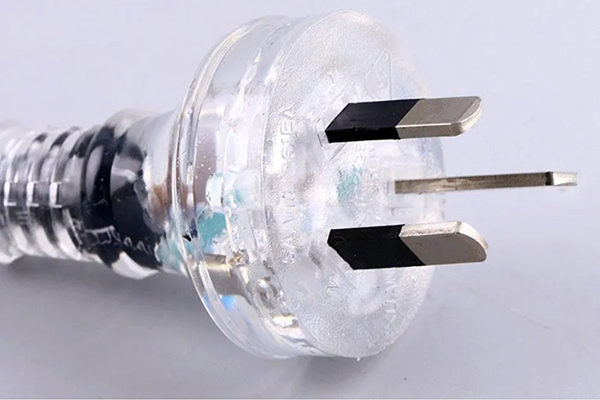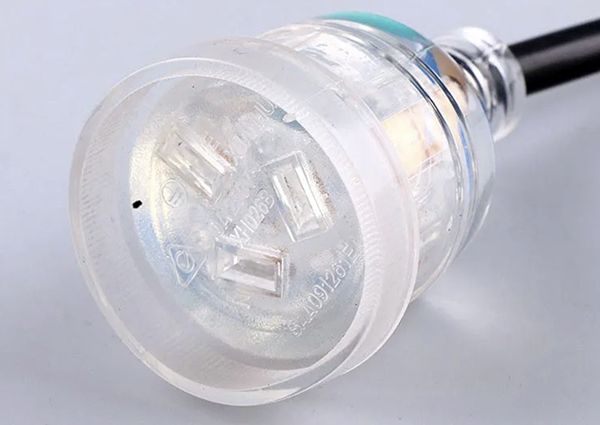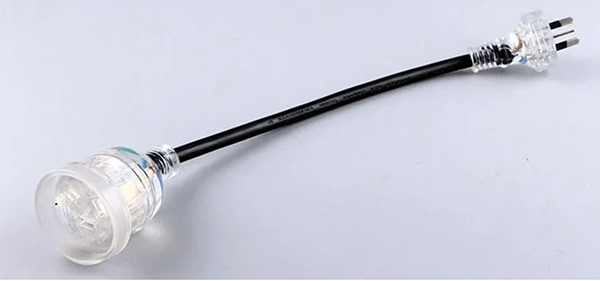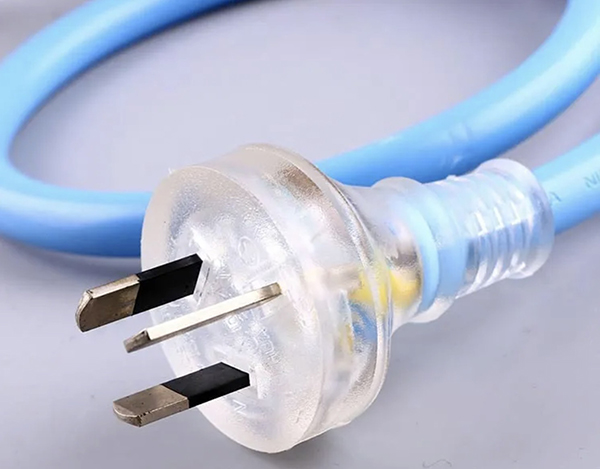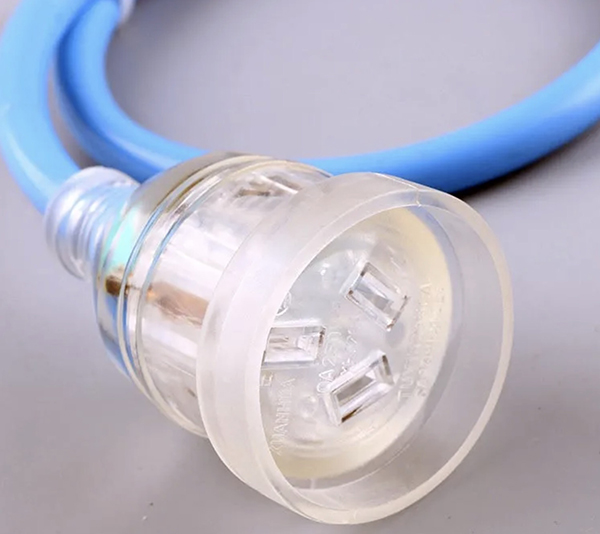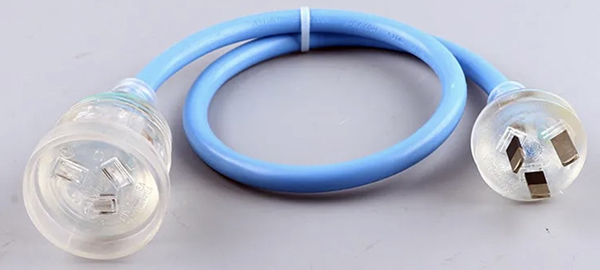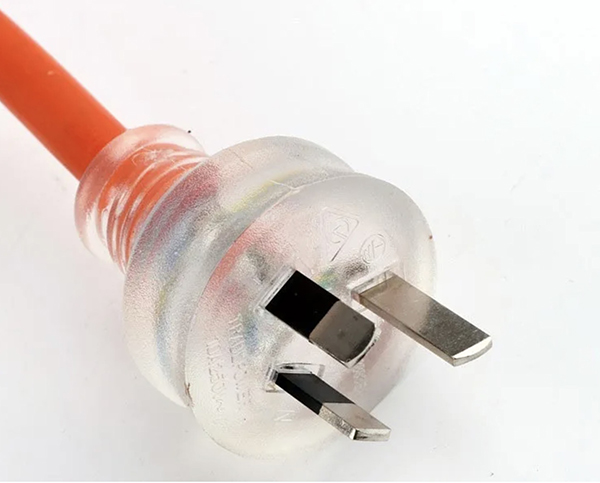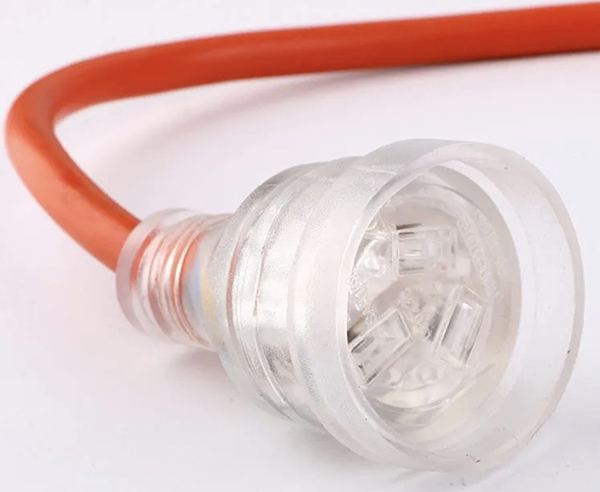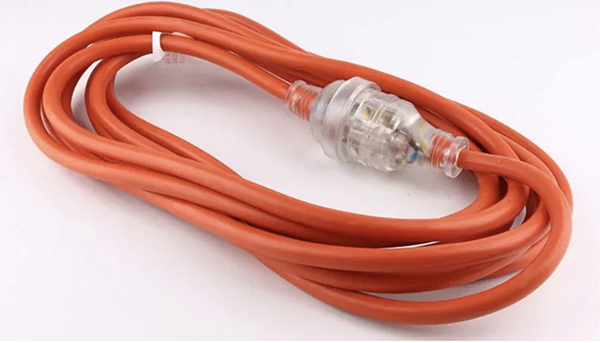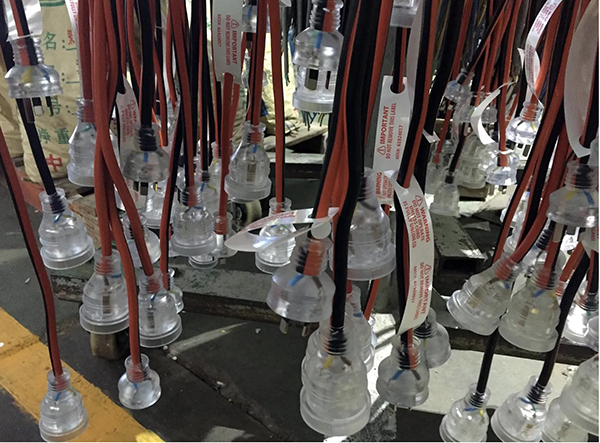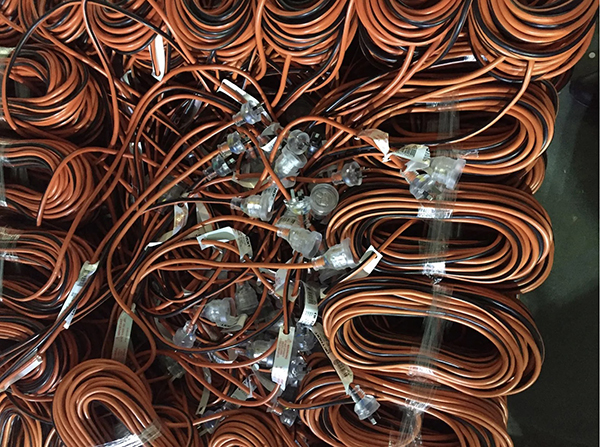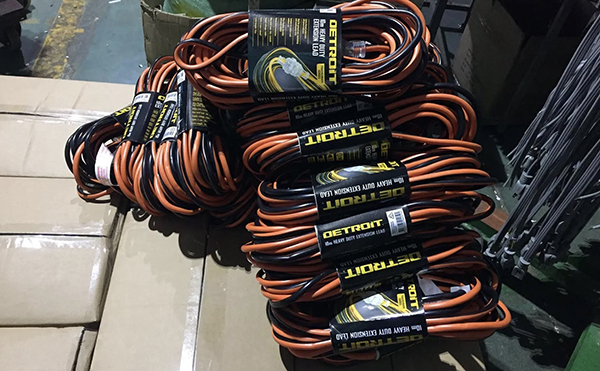 Mains Extension Cord Package
Bulk package or custom artwork on paper cards, printing and out cartons are normal packages for mains extension lead cord with a light end.