| | |
| --- | --- |
| Connector Standard | |
| Maximum Current rating | 15A |
| Maximum Voltage | 125V |
| Number of Poles and Wires | 3 wires |
| Outer Mold Material | 60P PVC |
| Blade Material | Nickel coated Brass |
| Flamability Rating | 94V-0 |
| Color | Any color available |
| Cable length | Any length available |
| Temperature Rating | minus 40C though plus 75C |
| Approvals | |
| Environmental Certifications | RoHS, REACH |
| Testing | Hi-Pot (Dielectric Withstanding Voltage), Polarity (pinout) and Continuity |
Outdoor Extension Cord
5-15 15A 125V 3 Conductor Single Outlet Outdoor Extension Power Cord



Outdoor Extension Cord 3 Conductor Single Outlet

LA004H LA005F




16/3 SPT-2 SPT-3




14/3 SPT-3




16/3-14/3-12/3-10/3




SJT/SJTO/SJTOO/SJTW/SJTOW/SJTOOW




SJ/SJO/SJOO SJW/SJOW/SJOOW




ST/STO/STOO/STW/STOW/STOOW




S/SO/SOO SW/SOW/SOOW




SJ E/SJEO/SJ EOO/SJ EW/SJ EOW/SJ EOOW




S E/SEO/SEOO/SEW/SEOW/SEOOW






Outdoor Extension Cord 3 Conductor Single Outlet Light

LA004I LA0

05G




16/3 SPT-2 SPT-3




14/3 SPT-3




16/3-14/3-12/3-10/3




SJT/SJTO/SJTOO/SJTW/SJTOW/SJTOOW




SJ/SJO/SJOO SJW/SJOW/SJOOW




ST /STO/STOO/ STW/STOW/STOOW




S/SO/SOO SW/SOW/SOOW




SJE/SJEO/SJ EOO/SJ EW/SJ EOW/SJ EOOW




SE/SEO/SEOO/SEW/SEOW/SEOOW






Outdoor Extension Cord 3 Conductor Single Outlet

LA004K LA005H




16/3 SJTW/SJTOW/SJTOOW SJT/SJTO/SJTOO




14/3 SJTW/SJTOW/SJTOOW SJT/SJTO/SJTOO






Outdoor Extension Cord 3 Conductor Single Outlet Light

LA004L LA005I




16/3 SJTW/SJTOW/SJTOOW SJT/SJTO/SJTOO




14/3 SJTW/SJTOW/SJTOOW SJT/SJTO/SJTOO






Outdoor Extension Cord Amercan Single Outlet

LA004F/LA005D




16/3-14/3-12/3-10/3




SJT/SJTO/SJTOO/SJTW/SJTOW/SJTOOW




SJ/SJO/SJOO SJW/SJOW/SJOOW




ST /STO/STOO/ STW/STOW/STOOW




S/SO/SOO SW/SOW/SOOW




SJE/SJEO/SJ EOO/SJ EW/SJ EOW/SJ EOOW




SE/SEO/SEOO/SEW/SEOW/SEOOW






Outdoor Extension Cord With indicator Light

LA004D/LA005B




16/3-14/3-12/3-10/3




SJT/SJTO/SJTOO/SJTW/SJTOW/SJTOOW




SJ/SJO/SJOO SJW/SJOW/SJOOW




ST /STO/STOO/ STW/STOW/STOOW




S/SO/SOO SW/SOW/SOOW




SJE/SJEO/SJ EOO/SJ EW/SJ EOW/SJ EOOW




SE/SEO/SEOO/SEW/SEOW/SEOOW
Other Termination Options:
Available Cable Styles:
AWG 12/3C SJT SJTW ST STW
AWG14/3C SPT-3 SJT SJTW ST STW
AWG 16/3CSPT-3 SJT SJTW ST STW
Manufacturing Images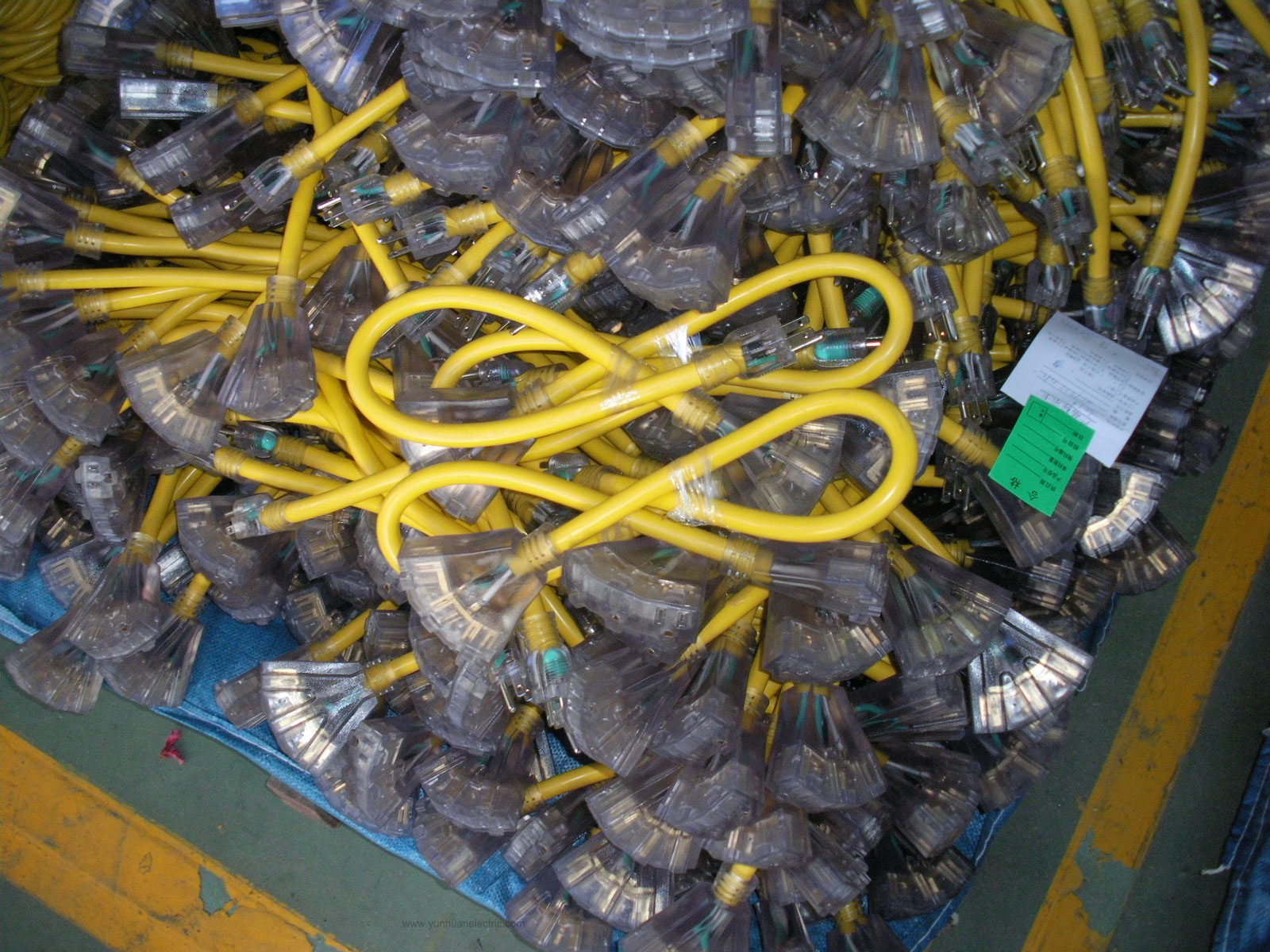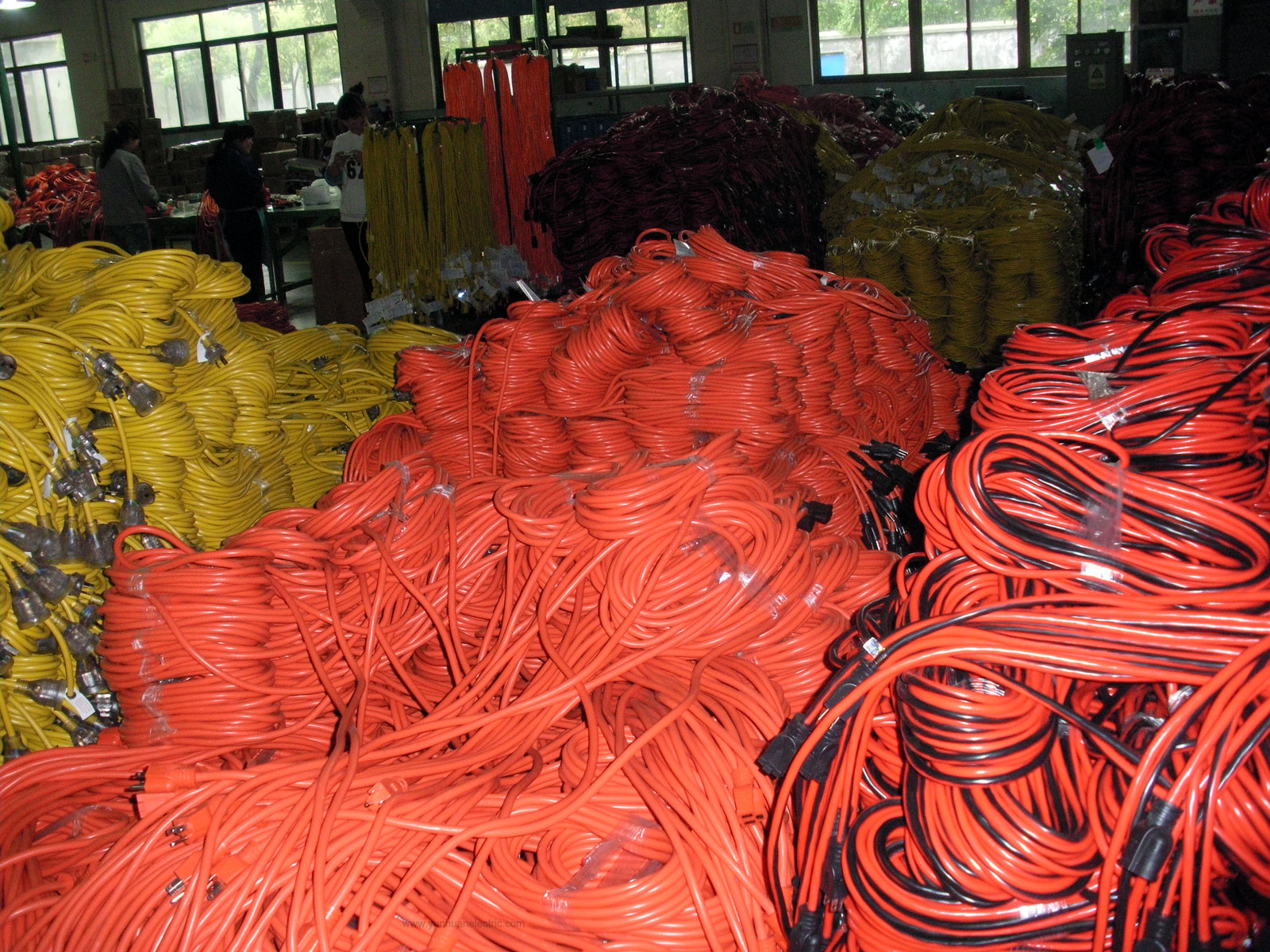 Indoor / Outdoor Extension Cord NEMA 5-15 15A 125V Custom length, Color Power Cable, UL Listed
Extension Cord NEMA 5-15

Indoor or Outdoor Extension Cord NEMA 5-15 15A 125V Custom length, Color Power Cable, UL Listed

Plug type: NEMA 5-15P
Receptacle: NEMA 5-15R
Standard: NEMA standard code
Approvals: UL, cUL
Electricity:15A,125V
Number of Wires:3 wires
Cable length:1ft,3ft,5ft,10ft,25ft,50ft,100ft,custom length
Quality System:ISO9001:2008
Color: Custom color, Orange and black are normal
Outer Mold Material: PVC
Plug Insert Material: PBT, ABS
Blade Material: Nickel Coated Brass
Cable Specifications: Standard and custom made
Wire Jacket Material: PVC
Environmental Certifications: RoHS, REACH, PAHS
Model Number: LA004A/LA005A
Extension Cord 3 Outlet Standard America NEMA 5-15P plug Maximum Electric Current rating 15A Maximum Voltage 125V Number of Poles and Wires 2 poles, 3 wires Grounded Type B Plug, Receptacle Standards NEMA 5-15R 3-Outlet Max 15 Amp 125 Volt AC, defined by UL.
Custom long, color extension cord for extended range and easier access to a power outlet, Ideal for larger servers, PDUs, PCs, monitors, laser printers, and more. The female connector attaches to device's power cable; male connector plugs into a standard outlet; Plug type: NEMA 5-15R to NEMA 5-15P; gauge: 16,14 or 12 AWG; rating: 125 volts at max 15 amps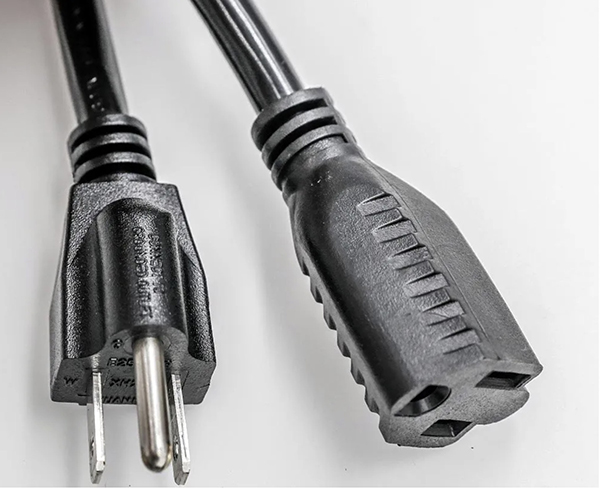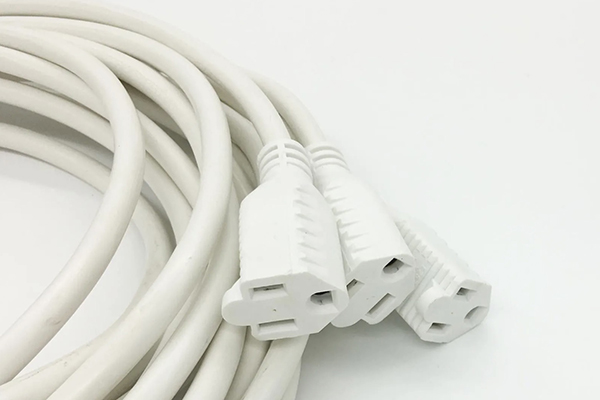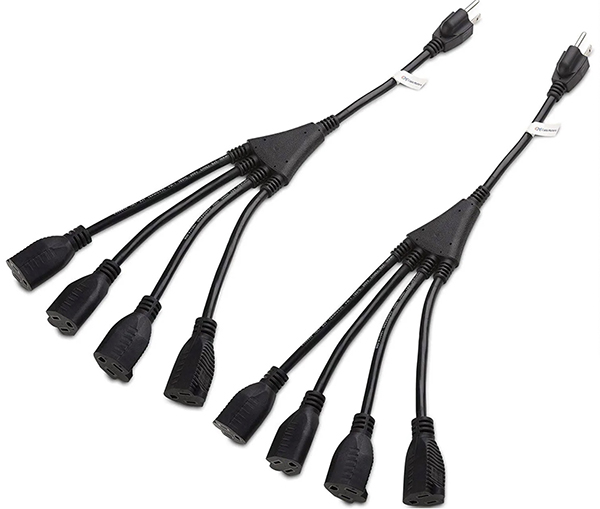 Choice of Color and Length
Yunhuan extension cord comes in Black or Orange for easy coordinating with surrounding decor. We can also produce the extension cord comes in a variety of sizes. Choose from 3-feet, 6-feet, 10-feet, 15-feet, 20-feet, or 25-feet, max 100ft long (each sold separately) to accommodate the specific amount of length needed.

Packing Information
Custom artwork on paper cards, printing and out cartons are normal packages for manufacturer Outdoor Extension Cord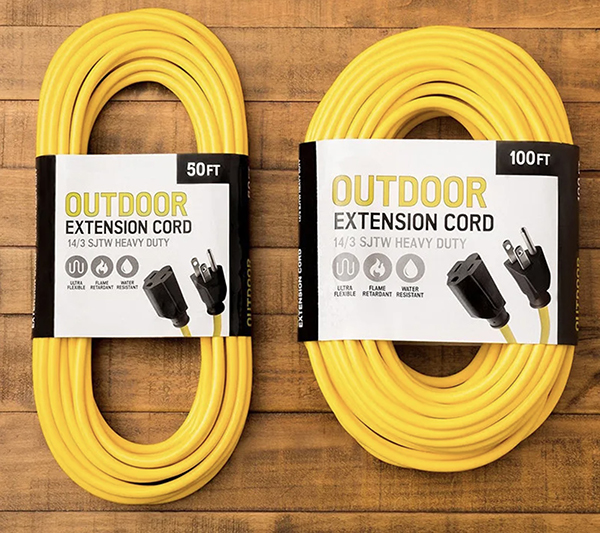 vinyl jacket, resists oil, grease, moisture, and abrasion, 3-conductor, 16-gauge wire, 13-amp rating, Medium duty,14-gauge heavy duty, small drill, jigsaw, and sump pump, Heavy-duty molded on plug ends with strain relief, Ul listed and meets OSHA specifications.